14 May

iD14: An Audient Console on your Desktop

With half of the Audient core team built upon relationships formed during university education. Audient strongly believe in supporting the academic process and empowering students to reach their full potential.

Whether this is an acoustic space issue or monitoring path problem, every little counts. Audient believe in making affordable tools that will help in translation. For example the converters offer incredible detail and resolution when listening at low level to give your students the best chance of making accurate reverb judgements. The mic preamps are high fidelity and work well on all sources, and will not be the weak link in the quality of your students output. Combined with good fundamental understanding of microphone technique and excellent mentors, an iD14 will help them reach their full potential with regards to critical listening and judgement.
High Performance USB Audio Interface
iD14 delivers the audio performance of a large format console in a compact and elegant desktop package. iD14 provides a pair of world-class Audient console mic pres, class-leading Burr Brown converter technology, console style monitor control, JFET D.I and the revolutionary ScrollControl. With its versatile feature set and intuitive layout, iD14 will become the hub of your studio in no time.
Features:
2 x Class-A Audient Console Mic Preamplifiers
High Performance Burr Brown AD/DA Converters
1 x Discrete JFET Instrument Input
Main Speaker Output
Independent Class-AB Headphone Output
Full Monitor Control Functionality (software controlled)
ADAT Input for Expandability
Low Latency DSP Mixer
iD ScrollControl Mode
All-Metal Enclosure
0 Bus Powered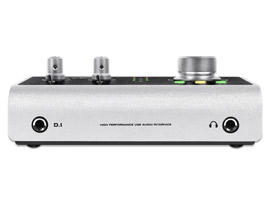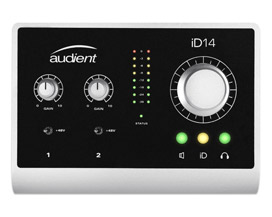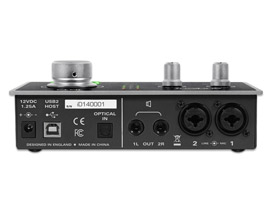 For further information and pricing, contact us today on 01992 703 900