05 May

Fujitsu Workstations – Optimised for Adobe

You may be creating images with Adobe® Photoshop or editing videos with Premiere Pro. You could be designing websites with Adobe® Dreamweaver or publishing with InDesign. Whatever your task and choice of software is, there is a FUJITSU CELSIUS workstation that is perfect for your requirements. With a wide range of configurations and options, workstations in the FUJITSU CELSIUS family are designed to maximise the efficiency of your applications. And with Fujitsu's long-standing reputation for reliability, you can give your full attention to turning your ideas into reality.

See how the NVIDIA® Quadro® GPUs power Adobe Creative tools.

NVIDIA GPU acceleration through the Adobe® Creative Cloud™ and the new Adobe Anywhere platform gives creative artists and video editors' tremendous speed and interactivity when and where needed. Adobe supports leading-edge NVIDIA® Quadro® and Tesla® GPUs.
"I recently shot & edited a series of short marketing films for a well-established independent Optometrist. With a next day turnaround agreed, The FUJITSU CELSIUS workstation & NVIDIA Quadro graphics combination provided the speed & reliability required for use with Adobe Premiere Pro and Adobe AfterEffects"

Edward T, Creative Director, Jingo Designs Ltd.
Empower your content creation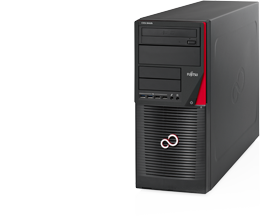 CELSIUS W530 
The FUJITSU CELSIUS W530 is a cost-effective workstation solution, giving high-end performance for multiple design and web workflows in Photoshop and Dreamweaver when paired with an NVIDIA® Quadro® K2200 professional graphics card. Equipped with a 3rd generation Intel® Xeon® processor and up to 32GB memory, you can expect best in class performance whilst retaining very low noise output at only 18dB.
Enhanced productivity for demanding media
CELSIUS M740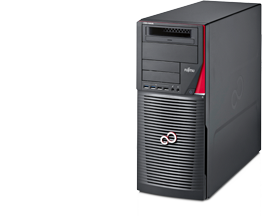 For demanding production and media work, CELSIUS M740 is the perfect solution.
The CELSIUS M740 comes equipped with a third generation Intel® Xeon® E5 processor and up to 256GB memory – making it the perfect match with the NVIDIA® Quadro® K4200 professional graphics card for applications like Adobe® After Effects and Premiere Pro, where you can make use of powerful GPU accelerated features.
Ultimate performance for visionaries
CELSIUS R940

Visionaries who want to make the most of what Adobe has to offer, should not settle for anything less than the CELSIUS R940. Dual high-end Intel® Xeon® Processors, high-end NVIDIA® Quadro® K5200 professional graphics card are matched with nearly limitless storage potential, enabling even multiple workflows to run smoothly. This uncompromising workstation is the perfect tool for all Adobe Applications.
Wherever your inspiration takes you
CELSIUS H730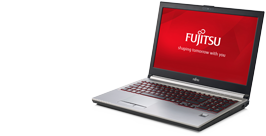 You never know when your best ideas will come. If you're creating ground-breaking 3D graphics using software like Adobe® Flash Professional or Photoshop, the versatile CELSIUS H730 gives you the freedom to develop your projects wherever and whenever you like. This powerful 15.6" mobile workstation comes with either NVIDIA® Quadro® K510M, K1100M or K2100M professional graphics cards plus a Full HD display that allows you to present your work as it deserves to be seen. The CELSIUS H730's increased mobile processing power delivers blazingly fast performance with Adobe's Mercury Graphics engine, so you can work effectively with Adobe® Illustrator or InDesign. And up to 32 GB of memory makes multi-tasking easy.
For further information about Fujitsu, Celsius Workstations, pricing or to request a call back, call us on 01992 703 900.