05 May

Fujitsu Celsius Workstations – Optimised for Autodesk

CELSIUS workstations combined with NVIDIA® Quadro® graphics are certified and optimised for Autodesk® software packages, and are uniquely configured for Autodesk Suites. With high-end Intel processors and NVIDIA® Quadro® professional graphics cards, Fujitsu workstations deliver power for real-time rendering, design, simulation and complex problem solving.
Unleash the full potential of Autodesk Design Suites with NVIDIA GPUs
Design professionals using Autodesk software tools rely on NVIDIA® Quadro® cards more than any other when working on their critical projects.

"The FUJITSU CELSIUS workstation in combination with Autodesk VRed™ software has enabled me to quickly create highest fidelity visualisations with a surprisingly low noise output from the workstation"

Robin Oldroyd – Technical Specialist – Industrial Design & Visualisation, Northern Europe, Autodesk Ltd
From GPU accelerated media production to 3D CAD and engineering, there is a CELSIUS workstation for every task.
Desktop Workstations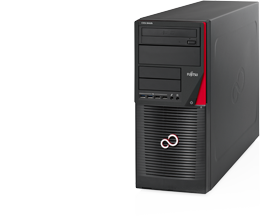 CELSIUS W530 with NVIDIA Quadro K620 or K2200
The FUJITSU CELSIUS W530 workstation is the perfect balance of price & performance, equipped with an Intel® Core® i5, i7 or Xeon® E3 processor and up to 32GB memory. When equipped with an NVIDIA Quadro K620 graphics card, this configuration is recommended for users primarily running CAD or CAE workflows such as small assemblies in Autodesk AutoCAD® or Autodesk Inventor®.
If extra graphics performance is required, but still to a budget, for tasks such as 3D modelling in Autodesk 3dsMax® then upgrade your graphics solution to the NVIDIA® Quadro® K2200.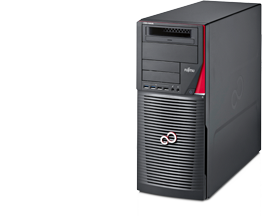 CELSIUS M740 with NVIDIA Quadro K2200 or K4200
The expandable FUJITSU CELSIUS M740 workstation accelerates the workflow of creative & design professionals with up to 256GB RAM and an Intel® Xeon® E5 processor. This workstation combined with the NVIDIA® Quadro® K2200 graphics card is perfect for entry level modelling work in Autodesk 3DS Max® or larger assemblies in AutoCAD or Inventor.
For better performance in Autodesk 3ds Max® and modelling in Autodesk Maya® an upgrade to the NVIDIA® Quadro® K4200 is recommended.
CELSIUS R940 with NVIDIA Quadro K5200 or K6000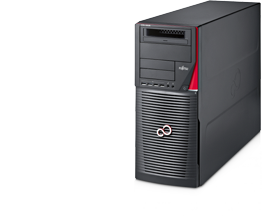 For ultimate performance, the FUJITSU CELSIUS R940 workstation is designed to surpass all expectations, with up to 2x Intel Xeon E5 processors, 1TB memory and multiple high end NVIDIA® Quadro® graphics cards. This configuration is best suited to real time rendering in Autodesk 3D Max® and Autodesk Maya® and high end visualization tasks in Autodesk VRED®.
Mobile Workstation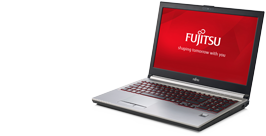 CELSIUS H730 with NVIDIA Quadro K1100M or K2100M
For performance on the move, the 15.6" FUJITSU CELSIUS H730 mobile workstation allows you to visualize and amend designs or models from a remote location or with customers at their offices. The NVIDI®A Quadro® K1100M graphics option is perfect for small assembles in AutoCAD or Inventor, and the Quadro® K2100M is best suited to larger assembles and modeling in Maya & 3DS Max.
Rack Mount Workstations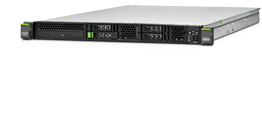 CELSIUS C620 with NVIDIA Quadro graphics
When you need to work from anywhere with true desktop class workstation performance, the 1U rack mountable CELSIUS C620 is the perfect choice. Combining an Intel® Xeon® processor with choice of any NVIDIA® Quadro® graphics card, this system is perfect for remote CAD or CAE workflows using AutoCAD or Inventor.
For further information about Fujitsu, Celsius Workstations, pricing or to request a call back, call us today on 01992 703 900.