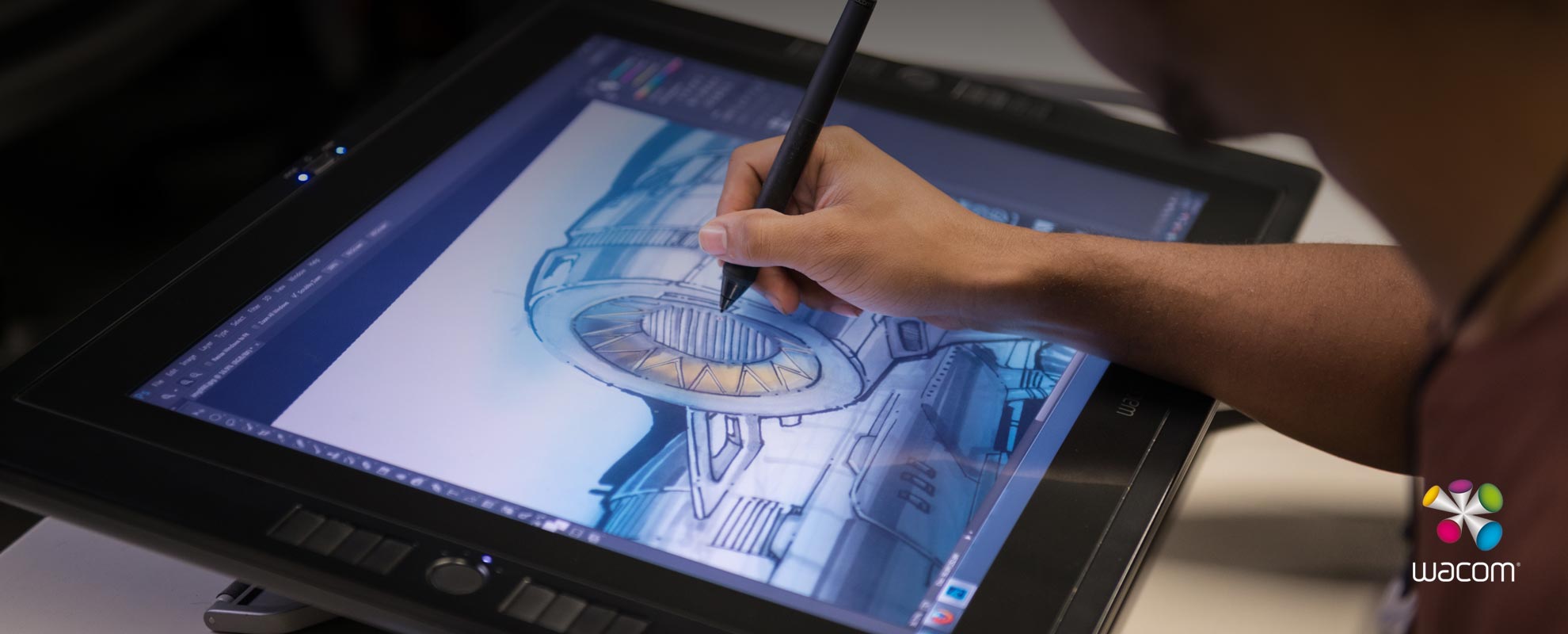 Introducing aspiring art and design to students
Creative professionals around the globe shape the world we live in every day – in entertainment, business and the arts. Working as photographers, digital artists and illustrators, they deserve the best tools to bring their best ideas to life.
We have partnered with Wacom to introduce aspiring art and design students to the same graphics tablets and pen displays used professionally by industry leading studios and agencies. Enhance student freedom of expression and accelerate creative development by implementing Wacom products in the classroom.

Teach students how to use the products they will use in their professional career.
Give students the tools they need to create job-winning portfolios.
Attract highly qualified students with state-of-the-art equipment.
Wacom's line of creative pen displays delivers a range of choices for accomplished creatives. Choose yours based on screen sizes, display footprint and portability, depending on your needs. On all models, you'll enjoy the experience of working directly on screen with our pressure-sensitive pen.
Contact sales@academia.co.uk  or call 01992 702 190 to speak with our specialists ›